On this page you will find a selection of the most useful software Jonas is producing. All software is for the Windows platform. If you have comments, questions or suggestions about the applications, please contact Jonas via e-mail. The best way of finding out about updates to these products is by subscribing to the relevant RSS feeds in the blog (see tab above).
---
FeedJournal
Gather all the Internet content youare interested in and let FeedJournal generate a customized newspaper just for you. Select any RSS feeds you are interested in and a PDF newspaper will be generated for you daily, or as often as you want. Print the paper and read it a regular newspaper. Accessing your favorite web content has never been simpler and more portable!
Visit the dedicated FeedJournal web site for more information!
---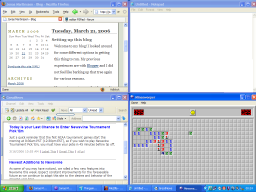 Window Control v1.2
Become a faster computer user, and impress your colleagues! Window Control is a small utility allowing the user to move, resize, minimize, and hide the active window using keyboard only! Further options lets you send the active window to the back or set focus to the top-most window in any of the four quadrants of the screen. All of this is accomplished by an intuitive system using the Windows key and the numerical keypad - no need to reach for the mouse anylonger when performing trivial tasks! The application runs on any Windows version and consumes very little system resources. Full usage instructions are available online as well as from the built-in help. Download a 30-day trial of Window Control now to take your next step in becoming a more efficient Windows user!
Windows Control is now available for only $12.99! You will receive your activation code automatically upon purchase.
---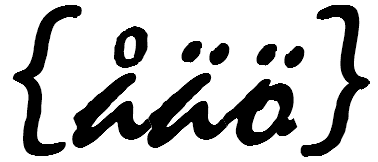 Swedish Keyboard Layout
Now you can finally have the best of two worlds! Combine the power of the English keyboard layout with the option to type Swedish characters. Typing URLs and file paths can be quite cumbersome on a regular Swedish keyboards, while most characters are just a single keystroke away on a US keyboard.

This free layout is especially useful for:

Swedes abroad who want to keep their current key mapping as intact as possible.
Swedish programmers who want to speed up their typing.
People using the US keyboard layout who want to be able to type accented and Swedish characters.

Download and full documentation and installation instructions are available both in English and Swedish.



© Jonas Martinsson 1995-2006